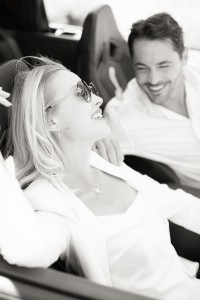 After a long day of work, and a long day of looking possible "could be the one" houses, all you may want to do is drop everything off at the door, and be done for the day. However, I highly recommend you complete this short check off list.
Before You Arrive Home
Make Sure You Have a Full Tank of Gasoline
Trust me, the "I'll get gas in the morning" or "I'll get gas later" plan is not the most convient.
While You are Sitting in Your Vehicle
Evaluate Commute
Short drive or long drive?
Were there a lot of lights?
Did you have to go through a school zone?
Any sharp curves?
As Soon as You Exit Your Vehicle
Check Your Vehicle
If you have looked at new construction, or a home that recently had a new roof installed, check your tires for nails.This has happened to me multiple times. Better to be safe than sorry.
Do a quick walk around the vehicle and clean off debris and mud.
Before You Walk in Your Home
Clean Off the Bottom of Your Shoes
You have just walked through multiple homes. You don't know what you picked up from other houses. If you walked land, check your shoe laces for sticker burrs. Whether you clean them off with a cleansing wipe, cloth with soap and water, or throw them into the washing machine, this is highly recommended.
As Soon as You Enter Your Home
Write "It" Down
During your commute home, random thoughts about the property may pop into your head. Write them down.
Write down any features you liked.
Write down any items that were questionable.
Write down anything that you were concerned about.
Write down what you would like more information on.
---
Kelly Raulston

"Reliable and Ready" REALTOR® since 2016. I was born in Monroeville, Pennsylvania, but was raised in Texas since 1997. When I found out we were moving to Plano, Texas, I remember looking forward to riding a horse to school and a brand-new pair of cowboy boots! Growing up in Plano prepared me to be competitive, quick, and to have a strong work ethic. I graduated from Stephen F. Austin State University in Nacogdoches, Texas. Axe'em Jacks! That is where my love for East Texas began. The nature, warm smiles, football games, and community values can't be beat! I graduated summa cum laude with a degree in Interdisciplinary Studies. I was a middle school math teacher in Tyler, Texas. I met my husband, Travis, in Sunday school, and we have been married since September 2016. I love being a REALTOR® in East Texas! Relationships are genuine, the area is beautiful, and the market is rockin'! I am an involved REALTOR® to better the community. Some of the organizations I am involved with are: The Professional Development Committee, Texas Real Estate Political Action Committee, and Tyler Educational Networking Group. Some awards I have won were "The Hustle Award" in 2016, and "Rookie of the Year" in 2017. When I am not working with my clients, I like to spend quality time with my friends and family doing the following: running, target practice, read and participate in book club, and playing with my dachshund Greta.