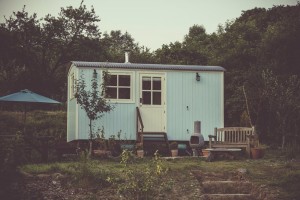 Sometime during the "stay at home order" you may have had the following thoughts:
Why am I still holding on to _____?
What is in this box? I haven't opened this since ____?
These closets are filled to the brim! I can't find____!
Wow! I didn't realize that it takes me ____ hours to maintain my home!
Woah! My utilities cost _____ this month!
I wish my family would spend more quality time together!
I will be honest with you, there have been SEVERAL occasions where I thought I found my client's the perfect home, and then they say something like:
But…
What about grandma's dining table? (When I asked, they never sat at it)
What about my bedroom furniture?
What about my stuff!
Now, I completely understand that there are items that hold special place in my client's heart. I also have many items in my home that I don't need, but they are special to me and I would be sad if they were gone. Maybe the solution to your problems isn't that you need MORE space. Maybe the solution is that you need LESS space! There are many benefits to living in a smaller space:
Less space to clean
Less space to heat and cool
Can more easily give items away that do not "spark joy"
Proudly display the items that bring joy
Simplify your life
Potential to make home into future investment property
Potential for more quality time with loved ones
Potential for choosing more luxury items: tile backsplash, flooring, light fixtures, appliances, etc because home will require less than a larger home.
Potential for smaller mortgage, pay off debt faster, save money, travel more, etc.
Before you purchase a home less than 1000 square feet, consider the following items:
*If you live with other people in your home, discuss plans with them!*
Am I qualified to purchase a home? (Talk to a local lender!)
If I needed to store items in a storage unit, could I afford to pay for the storage unit and the home?
What are the items in my home I CAN NOT live without?
What items can I get rid of?
What are my non-negotiables? (Commute to work, school district, price, land, etc)
Again, living in less than 1000 square feet is not for everyone. But maybe this type of home could ultimately be your home sweet home!
---
Kelly Raulston

"Reliable and Ready" REALTOR® since 2016. I was born in Monroeville, Pennsylvania, but was raised in Texas since 1997. When I found out we were moving to Plano, Texas, I remember looking forward to riding a horse to school and a brand-new pair of cowboy boots! Growing up in Plano prepared me to be competitive, quick, and to have a strong work ethic. I graduated from Stephen F. Austin State University in Nacogdoches, Texas. Axe'em Jacks! That is where my love for East Texas began. The nature, warm smiles, football games, and community values can't be beat! I graduated summa cum laude with a degree in Interdisciplinary Studies. I was a middle school math teacher in Tyler, Texas. I met my husband, Travis, in Sunday school, and we have been married since September 2016. I love being a REALTOR® in East Texas! Relationships are genuine, the area is beautiful, and the market is rockin'! I am an involved REALTOR® to better the community. Some of the organizations I am involved with are: The Professional Development Committee, Texas Real Estate Political Action Committee, and Tyler Educational Networking Group. Some awards I have won were "The Hustle Award" in 2016, and "Rookie of the Year" in 2017. When I am not working with my clients, I like to spend quality time with my friends and family doing the following: running, target practice, read and participate in book club, and playing with my dachshund Greta.