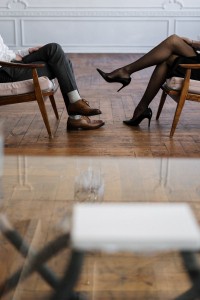 As I was showing homes this week, and my clients and I peaked in the closet, I noticed the following:
Some homeowners had their shoes:
...in a pile on the floor
...lined up on the floor
...in a basket
...in a door organization shoe holder
I have tried all of these organization styles before, and here was the issue
Pile on The Floor
Somehow, the pair I was looking for, one would be missing. I would spend time digging through the pile trying to find the missing shoe. I also forgot about shoes with this organization style as well.
Lined Up on Floor
This was slightly better, however, the shoes somehow would become out of line, and ultimately end up in a pile.
Shoe Basket
Although I at least knew where to look for the shoes, it would take me even more time to look through them. As you guessed it, they would end up in a pile on the floor.
Door Organization Shoe Holder
In theory this worked, for some shoes. However, if the shoe had a wedge, or a heel, I would have to designate one shoe per spot. Or, they would fall out. And, ultimately, end up on a pile in the floor.
So… what is the best way to organize shoes?
Upon my research, the best way to organize shoes is to have clear plastic containers with a picture of the shoe on the outside. One container per pair of shoes. The individual shoe containers vary in price and size.
Before you purchase the containers, take some time to reflect…
Are these shoes damaged and need to be thrown out?
Are these shoes painful and I never wear them?
When is the last time I wore these shoes?
Do these shoes bring me joy?
If you have special shoes, or "pretty shoes", and they do not fit in the container, you can always display them nicely in your closet for decoration. But if space is limited, you may need to make some hard decisions about some shoes in order to keep others.
---
Kelly Raulston

"Reliable and Ready" REALTOR® since 2016. I was born in Monroeville, Pennsylvania, but was raised in Texas since 1997. When I found out we were moving to Plano, Texas, I remember looking forward to riding a horse to school and a brand-new pair of cowboy boots! Growing up in Plano prepared me to be competitive, quick, and to have a strong work ethic. I graduated from Stephen F. Austin State University in Nacogdoches, Texas. Axe'em Jacks! That is where my love for East Texas began. The nature, warm smiles, football games, and community values can't be beat! I graduated summa cum laude with a degree in Interdisciplinary Studies. I was a middle school math teacher in Tyler, Texas. I met my husband, Travis, in Sunday school, and we have been married since September 2016. I love being a REALTOR® in East Texas! Relationships are genuine, the area is beautiful, and the market is rockin'! I am an involved REALTOR® to better the community. Some of the organizations I am involved with are: The Professional Development Committee, Texas Real Estate Political Action Committee, and Tyler Educational Networking Group. Some awards I have won were "The Hustle Award" in 2016, and "Rookie of the Year" in 2017. When I am not working with my clients, I like to spend quality time with my friends and family doing the following: running, target practice, read and participate in book club, and playing with my dachshund Greta.