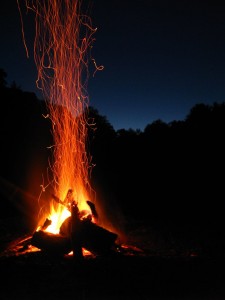 Now that it is officially Autumn (as of September 22nd), it's time to bust out the flannel, all things pumpkins, and welcome cooler weather; whenever it decides to stay cool outside! Since I have been in East Texas since 2007, there are definitely things I look forward to when Fall arrives.
As soon as you bring the package of this mulling spice into your home, the scent will INSTANTLY bring on the Fall vibes. This beverage is not only beautiful in color (I especially like using Cran-Apple Juice), but the flavors are out of this world.
What is great about these apples, in particular, is that you can get these apples in a variety of flavors, designs, and the caramel is SO DELICIOUS
New Brews at Local Breweries
At True Vine Brewing Company andEast Texas Brewing Company, not only are there great places to hang out with friends and family, but they always come out with brews that perfectly compliment the season.
High School Football Games
There is nothing quite like the Fridays Night Lights of a high school football game. The football game. Marching band. Concession stands. The cheering and laughter. What a great way to support your local community!
Bonfires
Whether you have your own fire in a fire pit, or go to a friend's house on some land, sitting by the fire outdoors with loved ones is a relaxing a fun way to enjoy the outdoors. It's even more fun when you roast marshmallows as well!
Outdoor Activities
Especially because of the cooler weather, now hiking and walking in the park is so much more enjoyable. I also LOVE going to First Monday Trade Days, fall festivals, carnivals... anything to get outside and relish in the cooler weather!
---
Kelly Raulston

"Reliable and Ready" REALTOR® since 2016. I was born in Monroeville, Pennsylvania, but was raised in Texas since 1997. When I found out we were moving to Plano, Texas, I remember looking forward to riding a horse to school and a brand-new pair of cowboy boots! Growing up in Plano prepared me to be competitive, quick, and to have a strong work ethic. I graduated from Stephen F. Austin State University in Nacogdoches, Texas. Axe'em Jacks! That is where my love for East Texas began. The nature, warm smiles, football games, and community values can't be beat! I graduated summa cum laude with a degree in Interdisciplinary Studies. I was a middle school math teacher in Tyler, Texas. I met my husband, Travis, in Sunday school, and we have been married since September 2016. I love being a REALTOR® in East Texas! Relationships are genuine, the area is beautiful, and the market is rockin'! I am an involved REALTOR® to better the community. Some of the organizations I am involved with are: The Professional Development Committee, Texas Real Estate Political Action Committee, and Tyler Educational Networking Group. Some awards I have won were "The Hustle Award" in 2016, and "Rookie of the Year" in 2017. When I am not working with my clients, I like to spend quality time with my friends and family doing the following: running, target practice, read and participate in book club, and playing with my dachshund Greta.