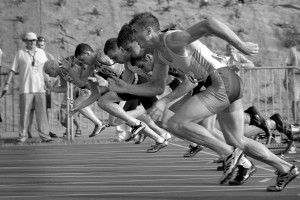 We have found the perfect home, within your budget, and you decide that you want to submit an offer… but so to 10 other people. You are in a multiple offer situation! You don't want to lose the house. How do handle the situation?
DO's:
Pray!
Have a CURRENT pre-qualification letter from a local lender or proof of funds letter (if cash) READY TO GO!
Have the conversation with your lender in advance about how high you can go in relation to your monthly payment. If you need closing costs, ask the questions in advance about what those items are and how much will they cost.
Look at the data. What have homes sold for in the past year? If you go up higher on your offer, would you be at risk of the home not appraising?
Have option period check(if your going to have an option period) and earnest money check ready to go. How high are you able to go on these items? When you close on your home, these will most likely be credited back to you.
Have your home on the market if you need to sell your home in order to purchase.
Communicate with your realtor and your lender.
Write the best offer that is YOUR BEST offer.
Take deadlines seriously. If the seller wants all offers submitted by 5:00pm, then the seller wants all offers submitted by 5:00pm
Understand the seller can accept any offer! Over asking price, full price, or under asking price. The seller can accept any of those offers.
Understand the seller can reject all offers.
Ask questions. If you need more clarification, ask!
Try!
DO NOT's
Negotiate with emotions. Yes, this could be your home, but remember, it is business.
Assume. Don't assume that all offers are over asking price and all cash. You never know what the other buyers financing.
Be overconfident or over defeated.
Initial and/or sign without reading EVERYTHING. Offer, disclosures, addendums… please read.
Feel pressured to make a decision you are not comfortable making.
Offer to pay a larger option period check and/or earnest money check if you can not afford to do so.
How to Handle Your Offer NOT Getting Accepted
Well, there were 10 other offers, and your offer did not get chosen. Here are some questions that you may want to consider to make this process easier:
Do you want to submit a backup offer?
What can you learn from the situation?
What would you do if the buyer terminated the during option period? Would you offer the same offer?
I know it may be difficult, because this was THE HOUSE. But honestly, I believe that if it is truly meant to be, then it is meant to be. There will be another house. You may have to make some compromises, but there will be another one.
A home that is meant to be called YOURS
---
Kelly Raulston

"Reliable and Ready" REALTOR® since 2016. I was born in Monroeville, Pennsylvania, but was raised in Texas since 1997. When I found out we were moving to Plano, Texas, I remember looking forward to riding a horse to school and a brand-new pair of cowboy boots! Growing up in Plano prepared me to be competitive, quick, and to have a strong work ethic. I graduated from Stephen F. Austin State University in Nacogdoches, Texas. Axe'em Jacks! That is where my love for East Texas began. The nature, warm smiles, football games, and community values can't be beat! I graduated summa cum laude with a degree in Interdisciplinary Studies. I was a middle school math teacher in Tyler, Texas. I met my husband, Travis, in Sunday school, and we have been married since September 2016. I love being a REALTOR® in East Texas! Relationships are genuine, the area is beautiful, and the market is rockin'! I am an involved REALTOR® to better the community. Some of the organizations I am involved with are: The Professional Development Committee, Texas Real Estate Political Action Committee, and Tyler Educational Networking Group. Some awards I have won were "The Hustle Award" in 2016, and "Rookie of the Year" in 2017. When I am not working with my clients, I like to spend quality time with my friends and family doing the following: running, target practice, read and participate in book club, and playing with my dachshund Greta.