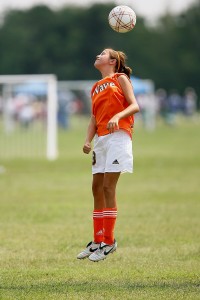 Would you put a sign in your front yard that says
"I work at _______ and I make $_____ per year."
"We have __ members of our family. Their names are:_____."
Most likely not. However, there are other things that homeowners do that freely give away a lot of information about their household, and lifestyle. This could be a great way to get to know friends. However, you are freely giving that information away to everyone who is in the neighborhood, people who walk by, and people who drive by. When you display the following, you are inviting not only wanted attention, but potentially unwanted attention.
Babies
Baby Announcement
Bringing a new bundle of joy home can be exciting! Parents are thrilled to tell the world about their new baby. Some parents have signs created that have their child's name, birthdate, height, weight, and sometimes their sibling names are on the sign as well.
Not only does the neighborhood know you have a baby, but everyone who drives by will know as well. The stranger will know that the new parents may be sleep deprived due to the baby and daily habits may change.
Baby Sleeping Sign
Some parents have thought of a creative way to let people know not to knock on the door while the baby is sleeping. This makes perfect sense, but sometimes the sign is left out longer than naptime. If a stranger come up to your door, and if they are determined to get in your home, they may try a different door instead. If you feel called to put a "no knocking sign, baby is sleeping", I recommend you keep it more generic. You could just have a sign that says "No visitors at this time." Or "Please do not knock or ring doorbell". Also, only have the sign up during naptime. As soon as the nap is done, take the sign down.
School Aged Children
School Signs
Many families have children who are very involved in school. Children and families have a lot of identity with schools. They spend a lot of time up there. They have pride in their child's accomplishments. However, showcasing your child's involvement could make them a target for unwanted attention. Especially if they are on a team, organization, etc.
For example, take a marching band sign that has your child's name and instrument. Also, playing a musical instrument can be something personal as well. Not everyone plays an instrument, and a stranger creating a story about an instrument could bring down your child's guard. A stranger could take that information and say the following:
"Hey (your child's name). My son also plays (the same instrument) at (the same school)…"
"…how long have you been playing the clarinet for…"
"…I went to the last football game. Wasn't it crazy…"
Not only is the stranger informed of what your child's name is, and what they are involved with, but also where they go to school. This could result in unwanted attention at your child's school, and the stranger is armed with information.
Also, sports, organizations, teams, it's not just that. There is a lot of money that is involved with being involved with schools. Uniforms, sports equipment, instruments, lessons, etc. The stranger will know that you care about your child, and may have money to spend on them. If you have money to spend on that, then the stranger may think you have other expensive items in your home as well.
College Gradates
Flags
Unlike national sports teams, college teams can be a little more personal. Sure, this is a great way to let everyone know who you root for. But it is also giving a stranger an opportunity to come up with a story about how a member in your home.
"…we have a class together…"
"…I used to go to the same college…"
"…we used to tailgate together…"
When people share a common interest, sometimes their guard is let down. If their guard is let down, they may accidently reveal more information:
"Oh yeah! We are going out of town for the big game next week"

We will be out of town, and our home is vacant.

"Awesome! You should come over for the big game on Saturday, the whole neighborhood is invited"

I am giving you entrance into our home, and other neighbors' homes may be vacant.

"For Christmas I got season tickets so I wouldn't miss a game."

I am regularly going to be out of town, and I have money to spend on college season tickets.
What Should You Do?
I recommend not having any personal information on the exterior of your home. Period.
But if you just HAVE to have the college signed up, make it temporary, and then remove it. Have it up for an hour. Before the game, or at night to celebrate the victory.
Again, you are the homeowner. It is your life, your family, your lifestyle. You do what you want. I just want to bring awareness that when you are showing off life's accomplishments, you are showing it of to everyone. Good and Bad.
---
Kelly Raulston

"Reliable and Ready" REALTOR® since 2016. I was born in Monroeville, Pennsylvania, but was raised in Texas since 1997. When I found out we were moving to Plano, Texas, I remember looking forward to riding a horse to school and a brand-new pair of cowboy boots! Growing up in Plano prepared me to be competitive, quick, and to have a strong work ethic. I graduated from Stephen F. Austin State University in Nacogdoches, Texas. Axe'em Jacks! That is where my love for East Texas began. The nature, warm smiles, football games, and community values can't be beat! I graduated summa cum laude with a degree in Interdisciplinary Studies. I was a middle school math teacher in Tyler, Texas. I met my husband, Travis, in Sunday school, and we have been married since September 2016. I love being a REALTOR® in East Texas! Relationships are genuine, the area is beautiful, and the market is rockin'! I am an involved REALTOR® to better the community. Some of the organizations I am involved with are: The Professional Development Committee, Texas Real Estate Political Action Committee, and Tyler Educational Networking Group. Some awards I have won were "The Hustle Award" in 2016, and "Rookie of the Year" in 2017. When I am not working with my clients, I like to spend quality time with my friends and family doing the following: running, target practice, read and participate in book club, and playing with my dachshund Greta.