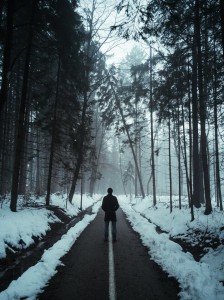 How our community came together during this intense weather was absolutely amazing! The immense number of friends and family who checked on my family during this time was incredible! We are ok. I am incredibly thankful that I got to spend time with my husband and dachshund, Greta, during this time. Here are some items that I already had, that made my life better during this crazy time:
DropBox
From the DropBox website: "Dropbox brings everything—traditional files, cloud content, and web shortcuts—together in one place." I was able to access all of my files in one location, whether it was on my computer, or phone. Especially while keeping contracts together, this was extremely helpful so I did not have to drive in the snow.
DocuSign
DocuSign allows you to sign documents from ANY device. It is extremly user friendly, and if you have internet, you can sign documents electroncially.
LL Bean Bean Boots
Many of my clients, fellow REALTORS, friends, and family have seen me wear these boots. I love the LL Bean Bean Boots. Anytime I am showing land, I'm wearing these boots. Anytime it is raining, I am wearing these boots. Not only are these boots MADE IN MAINE, USA, but they are a classic. The quality of these boots are out of this world, and they are worth the investment. There was a time I need to walk in the snow, and these boots made it easier.
GoRuck Simple Pants
Most of the time while I was at home, I was wearing leggings, specifically from Rogue Fitness. But there were times that it got pretty chilly in our home. As soon as I put the Go Ruck Simple Pants on over my leggings, no lie, within 5 minutes, I was warmer. I typically wear these pants when I am showing land, or when it is raining, and I sized up 1-2 pant sizes.
Diet Soda
Yes, I drink Diet Soda. Diet Soda is something that I enjoy, and it made my Snowmageon experience better.
Scout Bag
While I was walking to pick up a few groceries, the Scout Bag that I was gifted from a former students when I taught, came in really handy! Sturdy handles and the bag being water proof made it easy to walk with. Also, when my husband was grilling, he was able to put the bag of charcoal in the Scout Bag so that the charcoal bag wouldn't get soggy. Plus, I am a big fan of this bag because the logo has a dachshund on it.
Baseball Hat
I am definitely a baseball hat wearing kinda girl! Wearing the baseball hat was great because not only did it keep my head warmer, it kept my hair out of my face.
Of course during Snowmagedon, I was trying to eat healthy/clean as well. I know crazy, but this combo was my favorite for a snack!


Hang in there friends! We don't know what is coming up next in 2021, so count all of your blessings, and take a moment each day to show gratitude and appreciation for everything you have! Also, continute to be there for your family, friends, neighbors and community when the snow melts. People need people.
---
Kelly Raulston

"Reliable and Ready" REALTOR® since 2016. I was born in Monroeville, Pennsylvania, but was raised in Texas since 1997. When I found out we were moving to Plano, Texas, I remember looking forward to riding a horse to school and a brand-new pair of cowboy boots! Growing up in Plano prepared me to be competitive, quick, and to have a strong work ethic. I graduated from Stephen F. Austin State University in Nacogdoches, Texas. Axe'em Jacks! That is where my love for East Texas began. The nature, warm smiles, football games, and community values can't be beat! I graduated summa cum laude with a degree in Interdisciplinary Studies. I was a middle school math teacher in Tyler, Texas. I met my husband, Travis, in Sunday school, and we have been married since September 2016. I love being a REALTOR® in East Texas! Relationships are genuine, the area is beautiful, and the market is rockin'! I am an involved REALTOR® to better the community. Some of the organizations I am involved with are: The Professional Development Committee, Texas Real Estate Political Action Committee, and Tyler Educational Networking Group. Some awards I have won were "The Hustle Award" in 2016, and "Rookie of the Year" in 2017. When I am not working with my clients, I like to spend quality time with my friends and family doing the following: running, target practice, read and participate in book club, and playing with my dachshund Greta.