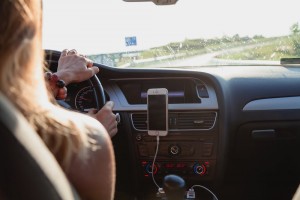 *Have Proof of Funds or Pre-Approval Letter Ready to Go!*
You never know if the first house you see is the one! Plus, talking with a local lender before we look at property help determine your budget and will property condition come into play.
An Open Mind
You may start thinking you want an open concept, or that the home has to have a pool, or it can't be two stories. However, what is your definition of an open concept? What is the cost of pool maintenance? What if the two-story home has an amazing master bathroom? Keeping an open mind about homes may help you find the one!
Full Tank of Gas
Especially if you want to see multiple homes in a row.
Tape Measurer
Sometimes rooms can appear larger or smaller based on the amount of furniture in the room. By bringing a tape measurer, you will know the room dimensions!
Furniture Measurements of Non-Negotiable Furniture
Refusing to get rid of your dining table? By taking the measurements ahead of time, you will have a better understanding of how furniture can fit in a home. However, remember, keep an open mind! Could the home that your looking at be the perfect one, but won't fit the couch you are not in love with? Maybe it's time to part with items that don't bring you joy.
Flashlight
Especially if we are looking at homes at night time!
Snacks and Water
If you want to look at 12 homes in a weekend, then please come prepared so we can use the most effective use of time!
Toilet Paper and Hand Sanitizer
Need I say more?
Extra Phone Charger
Notepad and Pen
This is so you can jot down the pros and cons of the home, and questions that you may have!
---
Kelly Raulston

"Reliable and Ready" REALTOR® since 2016. I was born in Monroeville, Pennsylvania, but was raised in Texas since 1997. When I found out we were moving to Plano, Texas, I remember looking forward to riding a horse to school and a brand-new pair of cowboy boots! Growing up in Plano prepared me to be competitive, quick, and to have a strong work ethic. I graduated from Stephen F. Austin State University in Nacogdoches, Texas. Axe'em Jacks! That is where my love for East Texas began. The nature, warm smiles, football games, and community values can't be beat! I graduated summa cum laude with a degree in Interdisciplinary Studies. I was a middle school math teacher in Tyler, Texas. I met my husband, Travis, in Sunday school, and we have been married since September 2016. I love being a REALTOR® in East Texas! Relationships are genuine, the area is beautiful, and the market is rockin'! I am an involved REALTOR® to better the community. Some of the organizations I am involved with are: The Professional Development Committee, Texas Real Estate Political Action Committee, and Tyler Educational Networking Group. Some awards I have won were "The Hustle Award" in 2016, and "Rookie of the Year" in 2017. When I am not working with my clients, I like to spend quality time with my friends and family doing the following: running, target practice, read and participate in book club, and playing with my dachshund Greta.