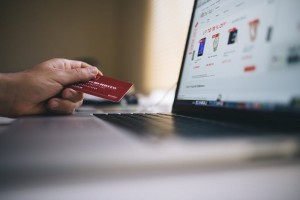 As you are going through the process of purchasing/selling a home, MANY people are going to ask for information that you normally do not give out. Legal name, social security numbers, marriage status, etc. are some of the following. Of course, you want the transaction to go smoothly, and so you almost get into a habit of having to answer these questions for multiple parties (lender, title company, etc.). However, you still need to verify the source and think smart. Becoming lackadaisical could result in wire fraud. Imagine this nightmare: you go to schedule closing, and you look at your bank account, and all of your money is gone. Although it seems like a made-up nightmare, it is far from it.
How Does Wire Fraud Happen?
A hacker breaks into an email account of one of the individuals in the transaction. Could be the seller, buyer, real estate brokerage, escrow agent, etc. The hacker gathers info and waits until the time to wire money to the seller. At that time, the hacker sends an email to the buyer instructing them re-route the funds to a different account. This email looks similar to emails that all parties have seen. The buyer causes the money to be wired using the fake instructions and unfortunately, once the money has been wired, it is in the hacker's account.
How Can You Prevent Wire Fraud?
Strong Passwords
News flash, PASSWORD is not a strong password. Strong passwords have the following characteristics: longer length, a mixture of letters (capital and lowercase), numbers, and symbols. Strong passwords should not have ties to your personal information. It is also suggested that you should avoid using words that are in the dictionary. Passwords also should not be reused, written down, or shared. I highly suggest using a password manager. How to Create a Strong Password?
Acknowledge Wire Fraud is REAL
Hackers are getting smarter and trickier by the day, and you are potentially going to make one of the largest investments in your life. Be smart, and think smart!
Double-check the sender's email addresses and call the sender if you're unsure they actually sent the email.
Avoid using unsecured (public) WiFi.
Never click suspicious attachments.
Monitor your email account for unrecognized activity, as hackers change settings to automatically forward emails to themselves.
Be sure to regularly remove unnecessary emails from your account.
Verify Sources
If a lender, title company, etc is inquiring about personal information, verify the source. Call them, or better yet, see them in person. Always double-check wiring instructions via a verified telephone number prior to sending any money.
---
Kelly Raulston

"Reliable and Ready" REALTOR® since 2016. I was born in Monroeville, Pennsylvania, but was raised in Texas since 1997. When I found out we were moving to Plano, Texas, I remember looking forward to riding a horse to school and a brand-new pair of cowboy boots! Growing up in Plano prepared me to be competitive, quick, and to have a strong work ethic. I graduated from Stephen F. Austin State University in Nacogdoches, Texas. Axe'em Jacks! That is where my love for East Texas began. The nature, warm smiles, football games, and community values can't be beat! I graduated summa cum laude with a degree in Interdisciplinary Studies. I was a middle school math teacher in Tyler, Texas. I met my husband, Travis, in Sunday school, and we have been married since September 2016. I love being a REALTOR® in East Texas! Relationships are genuine, the area is beautiful, and the market is rockin'! I am an involved REALTOR® to better the community. Some of the organizations I am involved with are: The Professional Development Committee, Texas Real Estate Political Action Committee, and Tyler Educational Networking Group. Some awards I have won were "The Hustle Award" in 2016, and "Rookie of the Year" in 2017. When I am not working with my clients, I like to spend quality time with my friends and family doing the following: running, target practice, read and participate in book club, and playing with my dachshund Greta.