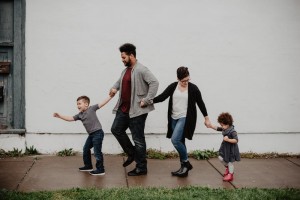 It's that time of year again when you start seeing the "Back to School" sales, and if you have children, the countdown for the children to go back to school as begun!
Independent School District Schedules for 2019-2020:
Alba-GoldenISD
BrownsboroISD
BullardISD
JacksonvilleISD
LindaleISD
MineolaISD
TylerISD
WhitehouseISD
However, you want to spend the last few weeks with children doing fun activities. But you have already budgeted your work vacation for a different time of year, or you have already spent money on travel this summer.
Activities that cost $0.00
Declutter and depersonalize your home.
Visit the Library
Visit a local park
Play Card Games and Board Games
Volunteer at your local animal shelter by walking dogs. For example, Nicholas Pet Haven!
Volunteer at your church.
Try a new recipe based on what you already have in your pantry.
Create a scavenger hunt for your family to complete around town.
Go on litter clean up nature walk.
Check out home improvement projects at Lowe's and Home Depot.
---
Kelly Raulston

"Reliable and Ready" REALTOR® since 2016. I was born in Monroeville, Pennsylvania, but was raised in Texas since 1997. When I found out we were moving to Plano, Texas, I remember looking forward to riding a horse to school and a brand-new pair of cowboy boots! Growing up in Plano prepared me to be competitive, quick, and to have a strong work ethic. I graduated from Stephen F. Austin State University in Nacogdoches, Texas. Axe'em Jacks! That is where my love for East Texas began. The nature, warm smiles, football games, and community values can't be beat! I graduated summa cum laude with a degree in Interdisciplinary Studies. I was a middle school math teacher in Tyler, Texas. I met my husband, Travis, in Sunday school, and we have been married since September 2016. I love being a REALTOR® in East Texas! Relationships are genuine, the area is beautiful, and the market is rockin'! I am an involved REALTOR® to better the community. Some of the organizations I am involved with are: The Professional Development Committee, Texas Real Estate Political Action Committee, and Tyler Educational Networking Group. Some awards I have won were "The Hustle Award" in 2016, and "Rookie of the Year" in 2017. When I am not working with my clients, I like to spend quality time with my friends and family doing the following: running, target practice, read and participate in book club, and playing with my dachshund Greta.