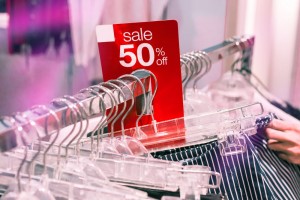 What is Tax-Free Weekend?
A Tax-Free Holiday is a Governmental incentive that reduces or eliminates taxes on businesses, encourage economic activity and foster growth.
During Tax-Free Weekend, with qualifying purchases, consumers can save about $8.00 for every $100 you spend. There are some exemptions. Everything you purchase must be less than $100. Shipping and handling fees are also included so that means if you purchase a pair of shoes and the shipping puts it over $100 is won't be tax-free.
What purchases qualify:
Clothing, shoes, school/office supplies, backpacks...
Complete List of Qualifying Purchases
How to Shop Smart on Tax-Free Weekend:
Take inventory of items you already have. I remember my mom would have my brothers and I go through all of our school supplies to see what we already had. This way, my mom didn't accidentally end up with 7 pairs of scissors, or over purchasing items. My brothers and I would sit around the table, and try to come up with our own back to school kits from the supplies we already had. My mom also made sure to stock up on posterboards, and anything needed for a project.
Eat a good meal before you shop. I always find that I have a much more pleasant shopping experience when I am well fed and well-caffeinated. Maybe pack a cooler full of water and snacks between shopping destinations so you can save money on eating out at restaurants.
Fuel up your vehicle before shopping. There may be long lines getting into and out of shopping areas, so make sure your vehicle is ready to go!
Take your time, and don't get caught up in the moment. I know so many people who get really excited about this weekend, and "all of the good deals" on the items. Think before you buy. Just because you may not buy the pack of pencils THIS WEEKEND, doesn't mean pencils will run out forever.
Out with the old, in with the new! After you have purchased your new tax-free items, go through your closets and eliminate old items. I recommend either 1-2 old items per 1-2 new items. Especially clothing. Take this opportunity to donate to those who are truly in need of clothing items for school.
Research the deals and sales. Before you leave the comfort of your own home, I recommend comparing the different sales that are going on. You can start with the furthest destination first, or the place you absolutely can't miss first.
---
Kelly Raulston

"Reliable and Ready" REALTOR® since 2016. I was born in Monroeville, Pennsylvania, but was raised in Texas since 1997. When I found out we were moving to Plano, Texas, I remember looking forward to riding a horse to school and a brand-new pair of cowboy boots! Growing up in Plano prepared me to be competitive, quick, and to have a strong work ethic. I graduated from Stephen F. Austin State University in Nacogdoches, Texas. Axe'em Jacks! That is where my love for East Texas began. The nature, warm smiles, football games, and community values can't be beat! I graduated summa cum laude with a degree in Interdisciplinary Studies. I was a middle school math teacher in Tyler, Texas. I met my husband, Travis, in Sunday school, and we have been married since September 2016. I love being a REALTOR® in East Texas! Relationships are genuine, the area is beautiful, and the market is rockin'! I am an involved REALTOR® to better the community. Some of the organizations I am involved with are: The Professional Development Committee, Texas Real Estate Political Action Committee, and Tyler Educational Networking Group. Some awards I have won were "The Hustle Award" in 2016, and "Rookie of the Year" in 2017. When I am not working with my clients, I like to spend quality time with my friends and family doing the following: running, target practice, read and participate in book club, and playing with my dachshund Greta.