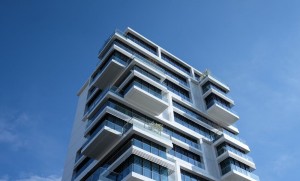 When I first show clients property, we always talk about non-negotiables. Whether a client wants to live in a community with a Home Owner Association (HOA) can be a non-negotiable. Some people are adamant that they do not want to live in an HOA. Some people are only concerned about the cost of the fees. Some people are indifferent and want to make a decision based on the community.
What Is An HOA?
A Home Owner Association is a group of people, either in a subdivision, planned community, or condominium, who develop and uphold rules, regulations, fees, by-laws, etc. Some are mandatory, voluntary, or are not active. Some HOAs you have to apply for before you buy the home. Every HOA is different and has different rules, fees, etc.
What If I Want To Write an Offer on a Home with an HOA?
Before you submit an offer on a home that has an HOA, I highly suggest you learn as much as you can beforehand. By doing this, you can determine if you are ok with the terms you learn about prior to submitting an offer. If you chose to have an option period, you can learn about this information as well during option period time. However, you have to pay money to have an option period.
What Subdivision Information would be important to read? A current copy of restrictions applying to the subdivision and bylaws and rules of the Association, and a resale certificate. In addition, current balance sheet, current operating budget, certificate of insurance concerning property and liability insurance for the common areas and facilities, and any governmental notices of health or housing code violations would provide you additional information.
The Addendum for Property Subject to Mandatory Membership in a Property Owners Association that allows for a particular amount of time (negotiable) for the seller or the buyer (negotiable) to obtain, pay for, and deliver Subdivision information to either the seller or buyer (negotiable). After either:
The seller delivers the subdivision information, within the negotiated timeframe, or,
The buyer obtains the subdivision information, within the negotiated timeframe
The buyer may terminate the contract within three days after the buyer receives the subdivision information or prior to closing, whichever occurs first.
However, if it was negotiated that the seller was supposed to provide the subdivision information to the buyer, and the buyer does not receive the subdivision information, then the buyer can terminate at anytime prior to closing.
Yet, if it was negotiated that the buyer was supposed to deliver the subdivision information to the seller, and due to factors beyond the buyers control, was not able to obtain the subdivision information within the time negotiated, then buyer may terminate the contract within three days after the time required or prior to closing, whichever occurs first.
See why it would be important to learn as much information as possible prior to going under contract?
Some Pros of HOA
Enforce rules in the community
Provide services and luxuries
Some Cons of HOA
pay dues, assessments, fees, and initiation fees
maybe very strict
some are not as organized as others
Check to see if the HOA has a website, and/or contact information of the person who is in charge of HOA. This way, you may be able to get more specific questions answered.
Some Questions You May Consider
Can I see the HOA documents before I buy?
What are the fees? Is it monthly, quarterly, or yearly? Is it a combination?
What do the fees cover?
How often will the fees increase?
What are the rules?
What happens if I violate a rule?
Are the HOA finances in order?
Can I see the board meeting minutes?
What complaints are the most common?
Is there a management team? What are they like? Who can I contact if I have an issue?
---
Kelly Raulston

"Reliable and Ready" REALTOR® since 2016. I was born in Monroeville, Pennsylvania, but was raised in Texas since 1997. When I found out we were moving to Plano, Texas, I remember looking forward to riding a horse to school and a brand-new pair of cowboy boots! Growing up in Plano prepared me to be competitive, quick, and to have a strong work ethic. I graduated from Stephen F. Austin State University in Nacogdoches, Texas. Axe'em Jacks! That is where my love for East Texas began. The nature, warm smiles, football games, and community values can't be beat! I graduated summa cum laude with a degree in Interdisciplinary Studies. I was a middle school math teacher in Tyler, Texas. I met my husband, Travis, in Sunday school, and we have been married since September 2016. I love being a REALTOR® in East Texas! Relationships are genuine, the area is beautiful, and the market is rockin'! I am an involved REALTOR® to better the community. Some of the organizations I am involved with are: The Professional Development Committee, Texas Real Estate Political Action Committee, and Tyler Educational Networking Group. Some awards I have won were "The Hustle Award" in 2016, and "Rookie of the Year" in 2017. When I am not working with my clients, I like to spend quality time with my friends and family doing the following: running, target practice, read and participate in book club, and playing with my dachshund Greta.