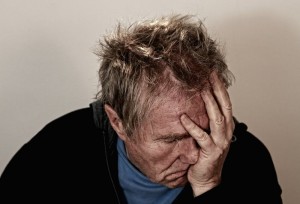 Imagine you are selling your home, and have had your home on the market for a few days. Then, one day you receive an offer. You and the buyer negotiate some of the terms in the contract, and the buyer wants an option period for 7 days. You both come to a mutual agreement. Both parties sign the contract, I execute the contract, and we are officially under contract.
The day after the contract is executed, the real estate clock starts ticking. Option period has started and the buyer agent has delivered the option period check the next day. The buyer chooses to have an inspection done, and also wants a few professionals to go out to the property to give quotes and estimates.
What is Option Period?
In the state of Texas, the option period is an opportunity for a make an educated decision about whether or not the buyer wants to go through with the contract. This time period, you have the unrestricted right to terminate the contract. Buyers usually take this time to do the following:
Have their home inspections
Get quotes on flooring, roof, paint, landscaping,…
Measure the room dimensions of the home
Have their family members take a look at the home
Negotiate for repairs, reduction in the sales price, closing costs…
How to Make The Best Use of Your Option Period Time if you are the buyer...
Does the buyer have to pay for Option Period?
Yes. The amount that you pay is negotiable, and this payment will be made to the seller. Option period money must given to seller within three days after the contract is executed.
How long is the Option Period?
Usually between 5-10 days, but again, this is negotiable. Having fewer days for option period is more desirable to a seller. However, on the LAST DAY of option period, you only have until 5:00pm.
Can you extend the Option Period?
This is negotiable, and you would have to pay to extend option period. This also could potentially delay closing.
Does the buyer have to have an Option Period?
No, you do not have to have an option period. Option period is negotiable, and the seller could also say no option period.
Then, on day four of the seven days, the buyer terminates the contract.
Why? You thought they loved your house!
This can be predicted, or tihs can be an absolute shock. Handling tihs situation is similar to how you would handle Harsh Feedback About Your Home. However, there are many reasons why a buyer may terminate a contract during option period. The buyer may have:
found a home they like better.
read through inspection report, and do not like the results.
had a professional give a quote or estimate, and do not like the results.
attempted to negotiate with you on repairs, closing costs, or asking price.
decided they can not afford the house payment.
a loved one sway their option of the home.
And the list goes on, and on, and on.
But, as long as the buyer terminates before 5:00pm on the last day, then they can get their earnest money back.
How can you as the seller learn from this?
Here some suggestions:
Did you get a portion of the repairs from an inspection report? If so, you will have to update your seller's disclosure, because now you have knowledge of these repairs.
I recommend discussing the repairs with a licensed professional, and determine when the repairs need to be fixed and how much it will cost. Some of these repairs may be minor, but some may need to be done to keep you safe. If you do get repairs done, you will need to update your seller's disclosure again, and even provide paid invoices.
Did you receive quotes and estimate on repairs or improvements? Maybe contact the company and have them explain the estimate. I also recommend having another company take a look the repair or improvement.
When your home is under contract again, how can you keep it under contract?
Before you say no to a repair, contact a professional for quote and estimate.
Try to take emotions out of the situation.
Bottom line, this is your home. You can accept, counter, or reject any offer (even if it is above asking). I look forward to guiding you through this part of the real estate transaction!
---
Kelly Raulston

"Reliable and Ready" REALTOR® since 2016. I was born in Monroeville, Pennsylvania, but was raised in Texas since 1997. When I found out we were moving to Plano, Texas, I remember looking forward to riding a horse to school and a brand-new pair of cowboy boots! Growing up in Plano prepared me to be competitive, quick, and to have a strong work ethic. I graduated from Stephen F. Austin State University in Nacogdoches, Texas. Axe'em Jacks! That is where my love for East Texas began. The nature, warm smiles, football games, and community values can't be beat! I graduated summa cum laude with a degree in Interdisciplinary Studies. I was a middle school math teacher in Tyler, Texas. I met my husband, Travis, in Sunday school, and we have been married since September 2016. I love being a REALTOR® in East Texas! Relationships are genuine, the area is beautiful, and the market is rockin'! I am an involved REALTOR® to better the community. Some of the organizations I am involved with are: The Professional Development Committee, Texas Real Estate Political Action Committee, and Tyler Educational Networking Group. Some awards I have won were "The Hustle Award" in 2016, and "Rookie of the Year" in 2017. When I am not working with my clients, I like to spend quality time with my friends and family doing the following: running, target practice, read and participate in book club, and playing with my dachshund Greta.