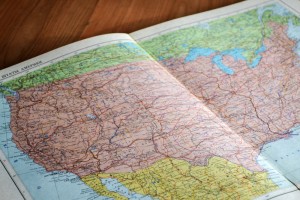 Is your job making you move? If so, ask about their relocation department, and how they will facilitate the moving process.
Need a REALTOR? Let me help! I have helped clients who have moved from west Texas, Oklahoma, Pennsylvania… Since I have attended the National Association of Realtors conference, I have met many agents throughout the United States. I also am a My Alumni Agent for Stephen F Austin State University. I also will conduct research on realtors in your new city, read their testimonials, and see how you would you mesh. However, when you move to a new city, you may absolutely work with whoever you would like to! I would be happy to help in any way.
Talk with a local lender. Once you find a realtor who you would like to work with, then the next best step is to get with a local lender from that city. They will be able to help with the budget. Homes may be more or less expensive in the new city. Are you wanting to upsize? By land? Then I would definitely talk with a local lender.
If you can, you should visit the city. Do you want to be within a particular driving distance to work? Live in urban or rural settings? It is best to be there in person to get the feel of the new city. No time to visit? Make sure you communicate this with your realtor, set up expectations about how much communication you need (especially if there is a different time zone). There are apps that can help facilitate this process as well!
Are school districts a priority for you? Click here for some helpful tips on choosing a school district!
Do you need to sell your current home in order to buy? Let me help! I would be happy to walk you through the process of getting your home ready to sell. Click here for tips on how to live in your home while it is on the market!
Research moving companies.
Pack as you go! Also, if you have your current home listed on the market, packing up unnecessary items and furniture will make your home look more sellable. Click here for some moving tips!
Research utility companies, and schedule a transfer of utilities.
Moving with Pets? Click here for some helpful tips!
Let your friends and family know you are leaving. Maybe you could have a "pack up" party where everybody helps you pack!
Embrace the change. Moving to a new city opens the door to new opportunities. Click here for tips about what to do when you just moved in!
Know that you can always come back to Texas. We look forward to seeing you again. If you decide to purchase another home in Texas, I would be more than happy to help with this process as well.
---
Kelly Raulston

"Reliable and Ready" REALTOR® since 2016. I was born in Monroeville, Pennsylvania, but was raised in Texas since 1997. When I found out we were moving to Plano, Texas, I remember looking forward to riding a horse to school and a brand-new pair of cowboy boots! Growing up in Plano prepared me to be competitive, quick, and to have a strong work ethic. I graduated from Stephen F. Austin State University in Nacogdoches, Texas. Axe'em Jacks! That is where my love for East Texas began. The nature, warm smiles, football games, and community values can't be beat! I graduated summa cum laude with a degree in Interdisciplinary Studies. I was a middle school math teacher in Tyler, Texas. I met my husband, Travis, in Sunday school, and we have been married since September 2016. I love being a REALTOR® in East Texas! Relationships are genuine, the area is beautiful, and the market is rockin'! I am an involved REALTOR® to better the community. Some of the organizations I am involved with are: The Professional Development Committee, Texas Real Estate Political Action Committee, and Tyler Educational Networking Group. Some awards I have won were "The Hustle Award" in 2016, and "Rookie of the Year" in 2017. When I am not working with my clients, I like to spend quality time with my friends and family doing the following: running, target practice, read and participate in book club, and playing with my dachshund Greta.