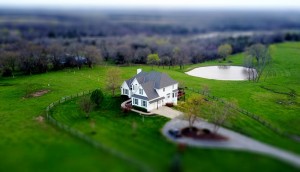 During this current seller's market, many buyers are having to adjust some of their non-negotiables in order to find their home. In order to maintain budget, one of those changes is commute. This is drive time from home to work, home to school, home to life, etc.
Some buyers are now having to adjust their 10-minute commute requirements to 30-60+ minutes. This could be time increased due to the distance between destinations, or, time increased due to traffic time between destinations. With the commute adjustment, this also expands the search radius to potentially see more homes.
However, why would you purchase a home that required a longer commute time?
My husband and I recently moved from a home in the heart of the historical area of Tyler, TX to a town south of Tyler, TX. Our commute time changed from about 5-7 minutes to 15-20 minutes. We are further away from the center of Tyler,TX, but, we are closer to some of our friends (from 20 minute commute down to 5 minutes!!). We also were able to find a home that fit all of our requirements, because we were flexible with the commute.
Decompression Time
Honestly, on my commute home from work, this allows me an opportunity to wind down from the day. It allows me to listen to my music and reflect over the day. Then, when I walk into the house, I am able to transition more easily from work life to house life.
Potential for Lower Property Taxes
When you look outside the 10 minute commute radius, the potential to live in a different school district, city, and county increases as well. Property values vary from city to city, county to county, etc. Also, property taxes vary as well. This is based on city, county, and school district.
Lower property taxes could result in a lower mortgage payment (if you include your tax in your mortgage payment). Likewise, if you pay your property taxes in one lump sum at the end of the year, changing counties or cities could also help decrease the payment. Also, consider tax exemptions that each county offers based on homeowner and property requirements.
Potential for More
Before you make the switch, and expand your search, talk the decision over with anyone you are purchasing the property with, and your lender! Once everyone is on the same page, we can go and look at more homes. They may require more drive time, but the drive time could lead to the place you call home.
---
Kelly Raulston

"Reliable and Ready" REALTOR® since 2016. I was born in Monroeville, Pennsylvania, but was raised in Texas since 1997. When I found out we were moving to Plano, Texas, I remember looking forward to riding a horse to school and a brand-new pair of cowboy boots! Growing up in Plano prepared me to be competitive, quick, and to have a strong work ethic. I graduated from Stephen F. Austin State University in Nacogdoches, Texas. Axe'em Jacks! That is where my love for East Texas began. The nature, warm smiles, football games, and community values can't be beat! I graduated summa cum laude with a degree in Interdisciplinary Studies. I was a middle school math teacher in Tyler, Texas. I met my husband, Travis, in Sunday school, and we have been married since September 2016. I love being a REALTOR® in East Texas! Relationships are genuine, the area is beautiful, and the market is rockin'! I am an involved REALTOR® to better the community. Some of the organizations I am involved with are: The Professional Development Committee, Texas Real Estate Political Action Committee, and Tyler Educational Networking Group. Some awards I have won were "The Hustle Award" in 2016, and "Rookie of the Year" in 2017. When I am not working with my clients, I like to spend quality time with my friends and family doing the following: running, target practice, read and participate in book club, and playing with my dachshund Greta.