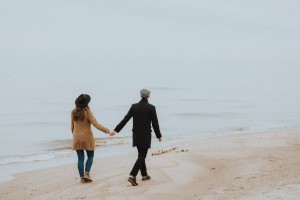 In our current market, with a 42% decrease in inventory (in comparison to January 2021 in Smith County), housing supply is definitely low; and therefore, housing demand is definitely high.
You want to sell your house, and if your home is priced right from the beginning, there is a potential for multiple showings. You are ready to get it Camera Ready for pictures. But, after I have asked you how much notice you need for showings to be scheduled, you might draw a blank.
Work Schedule.
School Schedule.
Pet Schedule.
Kid Schedule.
Nap Schedule.
Commute Time.
Dinner Prep.
Homework Time.
Sleep.
You simply may not know how easy it would be to schedule a showing for your home. Of course, you want as many qualified buyers to view your home as possible, but you want it on your timeframe. You timeframe may be jammed packed.
I completely get that.
So, the answer to that question just might be a mini-vacation. Seriously.
Benefits of a Mini-Vacation
This could allow for the most showings opportunities, and makes it as easy for the qualified buyers as possible.
You only have to clean your house ONE TIME before you leave out of town.
If you have pets, and you board them (or have a friend watch them), you know exactly where they are.
Opportunity to have fun, and take your mind off of stresses.
Now, it's a mini vacation. That's your definition of how long it needs to be.
I recommend
at least from Friday afternoon, until Monday evening.
in an area that has quality cellphone service and internet
When my husband and I sold our home, we made a decision that showings could happen any time between 8:00am-8:00pm. We just stayed out of the house until 8:00pm, and my mother-in-law took care of Greta the dachshund (who pretty much had the best time on her "vacation").
But again, it's your house, your schedule, your time, your money, your decision.
So, instead of stressing about how to squeeze in as many showings as possible, the best answer might be to pack your bags, board the pets, and hit the road for rest and relaxation.
---
Kelly Raulston

"Reliable and Ready" REALTOR® since 2016. I was born in Monroeville, Pennsylvania, but was raised in Texas since 1997. When I found out we were moving to Plano, Texas, I remember looking forward to riding a horse to school and a brand-new pair of cowboy boots! Growing up in Plano prepared me to be competitive, quick, and to have a strong work ethic. I graduated from Stephen F. Austin State University in Nacogdoches, Texas. Axe'em Jacks! That is where my love for East Texas began. The nature, warm smiles, football games, and community values can't be beat! I graduated summa cum laude with a degree in Interdisciplinary Studies. I was a middle school math teacher in Tyler, Texas. I met my husband, Travis, in Sunday school, and we have been married since September 2016. I love being a REALTOR® in East Texas! Relationships are genuine, the area is beautiful, and the market is rockin'! I am an involved REALTOR® to better the community. Some of the organizations I am involved with are: The Professional Development Committee, Texas Real Estate Political Action Committee, and Tyler Educational Networking Group. Some awards I have won were "The Hustle Award" in 2016, and "Rookie of the Year" in 2017. When I am not working with my clients, I like to spend quality time with my friends and family doing the following: running, target practice, read and participate in book club, and playing with my dachshund Greta.