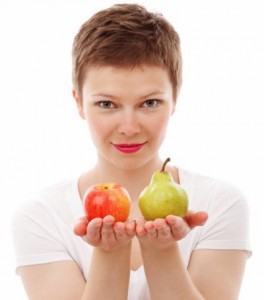 You have seen several homes, and you have narrowed it down to 2-3 homes. You want to narrow down your decision to the final home, and need something else to compare. The list below can you an idea of some items to consider when you need to make a decision about a home. Some of these items are going to be more important than others. Some of your non-negotiables may not be on this list... and that is OK! Everyone is different, and everyone values some aspects of homeownership more heavily than others.
Consider The Following When You Are Torn Between Houses:
1. What would your monthly payment be?
2. Does one of the homes have a multiple offer situation? Do you want to compete? How would your offer compare to similar sold homes within the past 6-12 months?
3. Drive through the neighborhood during different times of the day, and different days of the week. How does the neighborhood compare on a Friday night after 7:00 PM versus Sunday morning around 8:00 AM? Do the neighbors keep to themselves, or do they use neighborhood amenities? Where do the neighbors park their cars? In the garage, street, yard?
4. Is there a Home Owners Association? If there is, I highly recommend reading over all of the HOA information provided, so that you will know what you can or can not do. Some of your questions may be more specific, and I highly recommend contacting the HOA for more information.
5. What would your commute to and from work/school be like? What is the traffic like during the times you would need to go to and from work/school?
6. What would your commute be like to family and friends?
7. How close is the home from entertainment and grocery stores you frequent?
8. Who are the utility providers, and how much do the sellers spend on the utilities?
9. How much remodeling and renovation is needing to be done? Is it immediate, or can it wait?
Every home is different. Every neighborhood is different. Even within the same neighborhood, depending on the time of day, the overall atmosphere of the neighborhood can be different. You will encounter many people who have many different opinions. Just remember, who is buying the home?
---
Kelly Raulston

"Reliable and Ready" REALTOR® since 2016. I was born in Monroeville, Pennsylvania, but was raised in Texas since 1997. When I found out we were moving to Plano, Texas, I remember looking forward to riding a horse to school and a brand-new pair of cowboy boots! Growing up in Plano prepared me to be competitive, quick, and to have a strong work ethic. I graduated from Stephen F. Austin State University in Nacogdoches, Texas. Axe'em Jacks! That is where my love for East Texas began. The nature, warm smiles, football games, and community values can't be beat! I graduated summa cum laude with a degree in Interdisciplinary Studies. I was a middle school math teacher in Tyler, Texas. I met my husband, Travis, in Sunday school, and we have been married since September 2016. I love being a REALTOR® in East Texas! Relationships are genuine, the area is beautiful, and the market is rockin'! I am an involved REALTOR® to better the community. Some of the organizations I am involved with are: The Professional Development Committee, Texas Real Estate Political Action Committee, and Tyler Educational Networking Group. Some awards I have won were "The Hustle Award" in 2016, and "Rookie of the Year" in 2017. When I am not working with my clients, I like to spend quality time with my friends and family doing the following: running, target practice, read and participate in book club, and playing with my dachshund Greta.