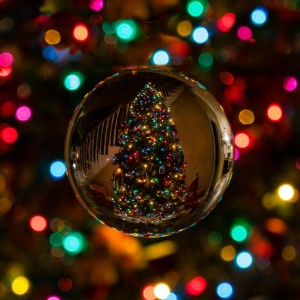 Yes, it is November 6, 2020. However, many people are putting up their Christmas tree earlier this year. I am one of those people.
Why?
I honestly really wanted the twinkling lights in my living room.
I love the way the tree looks when the tree lights are on, and all of the living room lights are off. For me, it's magical and makes me feel happy!
I have always loved the lights on the Christmas tree. Many times when I was a little girl, I would sneak out of my room, and just look at the pretty lights on the tree. Yeah, it's a tree. Sure, it's twinkling lights. But this year, 2020, which is full of uncertainties, I wanted something I knew I could count on. I knew the Christmas lights on the tree were going to look amazing. I knew that they were going to evoke comfort and joy.
Ideas About Arranging Your Furniture for the Christmas Tree
Consider the Following When Putting Up Christmas Tree
Keep Christmas Tree Away From Heating Elements
You don't want your beautiful Christmas tree to become a fire hazard for your family. Also, when you block the returns for the HVAC, you could potentially make your machine work harder. The harder it works, the more money you'll end up spending on your energy bill. Wouldn't you rather spend that money on Christmas presents?
Avoid Blocking Natural Light
If you have a good source of natural light (large windows, a large amount of windows) then this most likely will not be an issue. However, if you have limited windows or smaller windows, then avoid blocking natural light. Natural light is free. Not only will the sun provide light in your home, but also can help you heat your home without turning on your heater. If you want people to see a Christmas Tree from outside, consider having an outdoor Christmas tree with battery operated lights!
Place Christmas Tree Where You Can See it From Multiple Rooms
When you are going to the kitchen to get a Christmas cookie, it would be great if you could see the tree from the family room. While you are going downstairs to start your day, seeing your tree could start your day off right.
Take Into Account Walkways
People can be creatures of habit. Some people take the same walkway from their bedroom to the kitchen. Maybe it's the only path to those two rooms. Either way, make sure the Christmas tree does not become an obstacle in the path!
Do What Makes YOU Happy!
Maybe what makes you happy is having a 2 ft tall tree. Or maybe having 14 trees in your home makes you happy. Maybe not even having a tree makes you happy. Either way, it's your house, your rules!
---
Kelly Raulston

"Reliable and Ready" REALTOR® since 2016. I was born in Monroeville, Pennsylvania, but was raised in Texas since 1997. When I found out we were moving to Plano, Texas, I remember looking forward to riding a horse to school and a brand-new pair of cowboy boots! Growing up in Plano prepared me to be competitive, quick, and to have a strong work ethic. I graduated from Stephen F. Austin State University in Nacogdoches, Texas. Axe'em Jacks! That is where my love for East Texas began. The nature, warm smiles, football games, and community values can't be beat! I graduated summa cum laude with a degree in Interdisciplinary Studies. I was a middle school math teacher in Tyler, Texas. I met my husband, Travis, in Sunday school, and we have been married since September 2016. I love being a REALTOR® in East Texas! Relationships are genuine, the area is beautiful, and the market is rockin'! I am an involved REALTOR® to better the community. Some of the organizations I am involved with are: The Professional Development Committee, Texas Real Estate Political Action Committee, and Tyler Educational Networking Group. Some awards I have won were "The Hustle Award" in 2016, and "Rookie of the Year" in 2017. When I am not working with my clients, I like to spend quality time with my friends and family doing the following: running, target practice, read and participate in book club, and playing with my dachshund Greta.