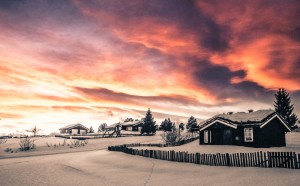 Some people think that "summer is the only time to purchase a home". Prior to 2020, in Texas, winter used to be an exceptional time to purchase a home for many reasons.
Ease of move*
Less competition
Potential for a better deal on a home
Potential for a seller that had more motivation to sell their home
* From personal experience, in Texas, it was much easier for my family to move with winter temperatures in comparison to summer temperatures. One challenge that can occur with moving in winter is the road conditions due to ice. But if there is no inclement weather, cooler temperatures definitely beat out 100+ degree weather in the middle of summer.
However, with our current market in east Texas, those factors not as prevalent. With low house inventory, means and increased demand for homes. With increase demand, it can result with an increase home value.
So, if you find a home that you are interested in, and are APPROVED financially to purchase that home, I recommend you make an offer on the home. Once you are under contract, here are some important winter based questions to ask :
Were there any repairs or improvements made that were the result of the winter storms of 2021?
How old is the HVAC system?
When was the HVAC system last serviced?
Does the home have insulation? If so, what type?
What is the type of plumbing?
What are the average monthly utility bills?
What is the approximate age of roof?
What is the type of foundation?
When was the foundation last looked at by a professional?
What is the age of windows?
A home inspection with either a licensed home inspector, or professional that you trust, may provide additional information about the overall property condition. Some people say that the winter storms of 2021 in Texas were "once in a lifetime" or "extremely uncommon". However, winter does occur every year. Knowing about what repairs were done, approximate age of items, last service date, average bill costs, etc, can help you make educated decisions about the property.
---
Kelly Raulston

"Reliable and Ready" REALTOR® since 2016. I was born in Monroeville, Pennsylvania, but was raised in Texas since 1997. When I found out we were moving to Plano, Texas, I remember looking forward to riding a horse to school and a brand-new pair of cowboy boots! Growing up in Plano prepared me to be competitive, quick, and to have a strong work ethic. I graduated from Stephen F. Austin State University in Nacogdoches, Texas. Axe'em Jacks! That is where my love for East Texas began. The nature, warm smiles, football games, and community values can't be beat! I graduated summa cum laude with a degree in Interdisciplinary Studies. I was a middle school math teacher in Tyler, Texas. I met my husband, Travis, in Sunday school, and we have been married since September 2016. I love being a REALTOR® in East Texas! Relationships are genuine, the area is beautiful, and the market is rockin'! I am an involved REALTOR® to better the community. Some of the organizations I am involved with are: The Professional Development Committee, Texas Real Estate Political Action Committee, and Tyler Educational Networking Group. Some awards I have won were "The Hustle Award" in 2016, and "Rookie of the Year" in 2017. When I am not working with my clients, I like to spend quality time with my friends and family doing the following: running, target practice, read and participate in book club, and playing with my dachshund Greta.