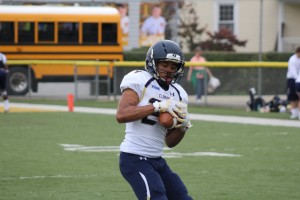 Whether you have
No Children

Children Attending Public School

Children Attending School at Home

Children Attending College

Children That Live in Your Neighborhood

Children That Are Involved with Sporting Events
the school schedule will definitely be present during the real estate transaction. Here are some ideas to consider that may help you as a home buyer or home seller during this time.
Re-Evaluate Home Showing Schedule
Your home showing availability may differ from the summertime. Times and days that were easier, maybe more difficult. Look at your schedule, and determine what will make either showing your home as easy as possible. If you are currently looking to purchase a home, please keep me updated about what you available property touring time.
Be Flexible
Sellers may need work from home. Sellers may be completing e-learning. If they are required to be logged in at a particular time, we may need to reschedule for you to have the best home showing experience.
Keep in Mind About Traffic Change
Now that school is in session traffic might be different during these times: drop off schedule, pick up schedule, sporting event schedules, and school zones. Give yourself a little extra time to get to the house we have made an appointment to see.
Meal Prep
Sellers: Some home buyers are only available to see homes in the evening. By meal prepping this saves you time that you would spend
Getting Dishes Out

Preparing Meal

Cooking Meal

Eating Meal

Cleaning Up After Meal
Have a meal, snacks, drinks, ready to go, so that if there is a buyer who wants to see your home, you are already prepared and out the door.
Buyers: If you know you are going to look at homes after work/school, have snacks and drinks ready to go in a cooler in the car. This can help keep you focused on the house, instead of what you are going to eat for dinner.
By being flexible during this time, this can help alleviate possible stress, and help make the home buying/selling during even more successful!
---
Kelly Raulston

"Reliable and Ready" REALTOR® since 2016. I was born in Monroeville, Pennsylvania, but was raised in Texas since 1997. When I found out we were moving to Plano, Texas, I remember looking forward to riding a horse to school and a brand-new pair of cowboy boots! Growing up in Plano prepared me to be competitive, quick, and to have a strong work ethic. I graduated from Stephen F. Austin State University in Nacogdoches, Texas. Axe'em Jacks! That is where my love for East Texas began. The nature, warm smiles, football games, and community values can't be beat! I graduated summa cum laude with a degree in Interdisciplinary Studies. I was a middle school math teacher in Tyler, Texas. I met my husband, Travis, in Sunday school, and we have been married since September 2016. I love being a REALTOR® in East Texas! Relationships are genuine, the area is beautiful, and the market is rockin'! I am an involved REALTOR® to better the community. Some of the organizations I am involved with are: The Professional Development Committee, Texas Real Estate Political Action Committee, and Tyler Educational Networking Group. Some awards I have won were "The Hustle Award" in 2016, and "Rookie of the Year" in 2017. When I am not working with my clients, I like to spend quality time with my friends and family doing the following: running, target practice, read and participate in book club, and playing with my dachshund Greta.