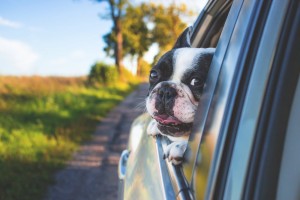 Pets are great! I have a dachshund named Greta and growing up, I have had many cats and dogs. I have shown property with some of the following animals: dogs, cats, birds, horses, pigs, goats, chickens, etc. Buyers, REALTORS, home inspector, surveyor, appraiser, etc. are going to be most likely walking through your home at some point. Home showings can range between 15-45 minutes (but this also depends on the person). Inspectors need several hours at your home to inspect the property. There needs to be a pet plan. The pet plan can change depending on your schedule, the amount of time that is needed, etc. But it is important that we, and possibly your veterinarian, communicate about what the pet plan is going to be.
Talk to Your Veterinarian
They know your pet well enough to know what some good solutions would be for your pet.
Pet Plan #1: Remove Pet Altogether
Board your pet
Leave pet at a family member/friend house
Take a pet with you while your home is being shown (drive or walk)
Pet Plan #2: Contain Pet in Specific Area
Kennel animal and include a note to leave your pet alone. Depending on the animal, of course, you could have the kennel in the laundry room, garage, closet, bedroom, backyard. While kenneling, please make sure you check the weather to see that it is not too hot or not too cold. Also, please make sure that your pet has plenty of water.
Letting the animal roam in the laundry room, garage, closet, bedroom or backyard freely and include a note to leave your pet alone. Here is the thing, even with the note, there is a possibility that the buyer is going to open the door to peak (human nature). Even if your pet has never hurt a fly, determining how your pet is going to react to the buyer is not easy to predict.
Less Ideal Pet Plan Option: Let Your Pet Roam Freely Throughout Your Home.
What would happen if...
Your pet escaped.
If someone got injured due to your pet.
If your pet got injured.
I have gotten bit before, and let me tell you, IT HURTS! I have known the pet for several years, and I thought "All pets love me! I am a pet person." One of my family members, when they were younger, wanted to see a pet that went under the bed. Their face was injured pretty badly. Human behavior and pet behavior can change daily!
Pet Plan Can Be Customized for YOUR Family's Needs
Remember, what is your goal? Sell your home for the most money? Sell your home quickly? Having your home Camera Ready is work that needs to be done every day. You only get ONE time to make a great first impression.
---
Kelly Raulston

"Reliable and Ready" REALTOR® since 2016. I was born in Monroeville, Pennsylvania, but was raised in Texas since 1997. When I found out we were moving to Plano, Texas, I remember looking forward to riding a horse to school and a brand-new pair of cowboy boots! Growing up in Plano prepared me to be competitive, quick, and to have a strong work ethic. I graduated from Stephen F. Austin State University in Nacogdoches, Texas. Axe'em Jacks! That is where my love for East Texas began. The nature, warm smiles, football games, and community values can't be beat! I graduated summa cum laude with a degree in Interdisciplinary Studies. I was a middle school math teacher in Tyler, Texas. I met my husband, Travis, in Sunday school, and we have been married since September 2016. I love being a REALTOR® in East Texas! Relationships are genuine, the area is beautiful, and the market is rockin'! I am an involved REALTOR® to better the community. Some of the organizations I am involved with are: The Professional Development Committee, Texas Real Estate Political Action Committee, and Tyler Educational Networking Group. Some awards I have won were "The Hustle Award" in 2016, and "Rookie of the Year" in 2017. When I am not working with my clients, I like to spend quality time with my friends and family doing the following: running, target practice, read and participate in book club, and playing with my dachshund Greta.