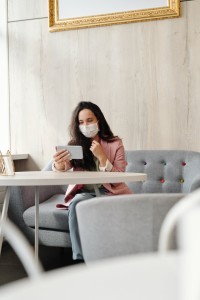 You see the "For Sale" sign down the street. You have seen my social media home contests. However, you are already a homeowner. You may enjoy your home. Your home may suit every single one of your needs. You may like your house payment. So, why should you continue to look at homes that are "For Sale"?
Has the office you desperately need? A pool? More bedrooms? Larger backyard? Screened in porch with the cute twinkle lights? Acreage? Closer commute to work/family? Something that you WISH your current home had, that this new home does have…?
Ultimately, in order to know what your home could possibly sell for, I can provide you with recently sold homes within the past 6-12 months that are comparable to your home. This is different than an appraisal. By virtually touring homes, you can compare homes and their value based on improvements, layout, location, etc.
Home Design Trends
What does a home look like in your neighborhood that has not been updated? Completely updated? By virtually touring homes online, this may guide you to newer home design trends. In that case, it may be more cost-effective to either remodel your home or purchase a home that has already been remodeled. Talk to a professional you trust.
Friends and Family
You see the house down the street for you is for sale, wouldn't it be great if your best friend lived down the street? What about your family? Send these houses to people you would love to be your neighbor. Maybe the house could be the one for them!
You Don't Like Your Current Home Payment
Would you rather have your home payment go towards a home that has more desirable features? A new home may be an answer, or refinancing your home may work better for you! Talk to a local lender you trust.
Low-Cost Entertainment
You don't even need to get out of your pajamas to tour homes virtually! Have you ever dreamed of living in another city? What would it look like to buy a $1,000,000 home?
Every time you look at a home I have listed, it not only boosts the views, but it also can provide valuable feedback for my clients. Every time you "share" the link, you are helping me find the right buyer for my client's home. I truly thank YOU for your constant support.
If you are happy with your current home and happy with your mortgage payment, then I am happy. But if there is a tiny little "what if…" lingering in your mind, you may just want to take a look at another home.
---
Kelly Raulston

"Reliable and Ready" REALTOR® since 2016. I was born in Monroeville, Pennsylvania, but was raised in Texas since 1997. When I found out we were moving to Plano, Texas, I remember looking forward to riding a horse to school and a brand-new pair of cowboy boots! Growing up in Plano prepared me to be competitive, quick, and to have a strong work ethic. I graduated from Stephen F. Austin State University in Nacogdoches, Texas. Axe'em Jacks! That is where my love for East Texas began. The nature, warm smiles, football games, and community values can't be beat! I graduated summa cum laude with a degree in Interdisciplinary Studies. I was a middle school math teacher in Tyler, Texas. I met my husband, Travis, in Sunday school, and we have been married since September 2016. I love being a REALTOR® in East Texas! Relationships are genuine, the area is beautiful, and the market is rockin'! I am an involved REALTOR® to better the community. Some of the organizations I am involved with are: The Professional Development Committee, Texas Real Estate Political Action Committee, and Tyler Educational Networking Group. Some awards I have won were "The Hustle Award" in 2016, and "Rookie of the Year" in 2017. When I am not working with my clients, I like to spend quality time with my friends and family doing the following: running, target practice, read and participate in book club, and playing with my dachshund Greta.